Chap Gary founded the company in 2004. He started with organic vegetable gardening in his teenage years, which grew into edible landscaping, and in turn exposed him to the principles of design and a growing enjoyment of Landscape planning. He worked for several established Landscape companies in the region before establishing Eden Scapes.
He is a member in both the Louisiana Nursery Landscape Association and the Louisiana irrigation Association. His licenses include Landscape Horticulturist, Ground Applicator, and General Contractor: Landscaping, Grading & Beautification. His current certifications are: Certified Nursery & Landscape Professional, Kichler Light Pro Member, and Better Business Bureau A+ Rating.
He speaks to many horticultural organizations on a regular basis, such as the Lafayette Master Gardeners and Abbeville Garden Club.
Eden Scapes was selected as recipient of 'Lafayette's Finest.
When not at work, Chap also serves as a Pastor and Worship Leader. He enjoys spending time with friends and family, playing music, cooking, fishing, boating, and traveling to the beach and mountains.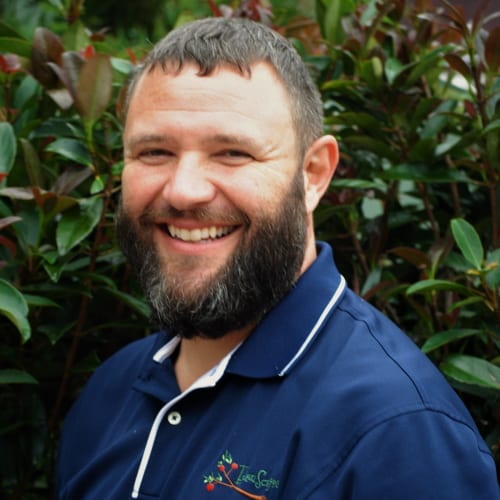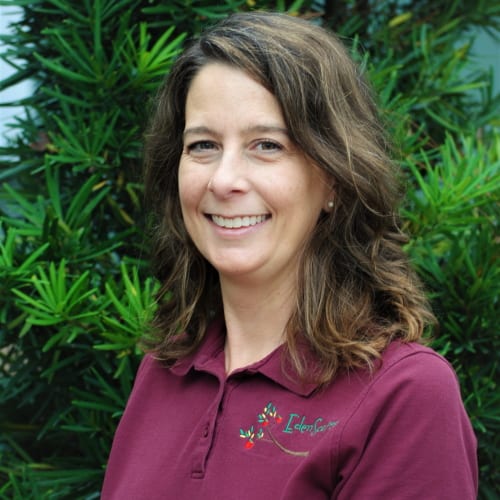 Lauren Gary is the owner's wife and helps with administration, recruiting, team liaison and other Human Resource needs.  She holds a B.S. degree in Occupational Therapy from LSU Medical Center and is a mother of four.  When not working, Lauren enjoys vegetable gardening, hiking, and spending time with family. 
Debbie Dupuy is one of our most dedicated employees.  She has helped create and manage our Maintenance Department for over five years.  She has been in this industry 14 years and went to school at LA Tech for Horticulture.  She is on the board of the Lafayette Parish Master Gardeners Association and has extensive licenses, which include chemical, Aquatic Herbicide, Mosquito Abatement, Arborist Consultant, Landscape Horticulturist and Contractor, and she is in good standing with the LA Irrigation Association.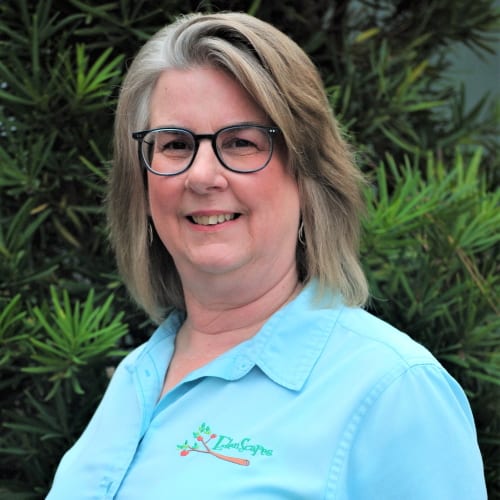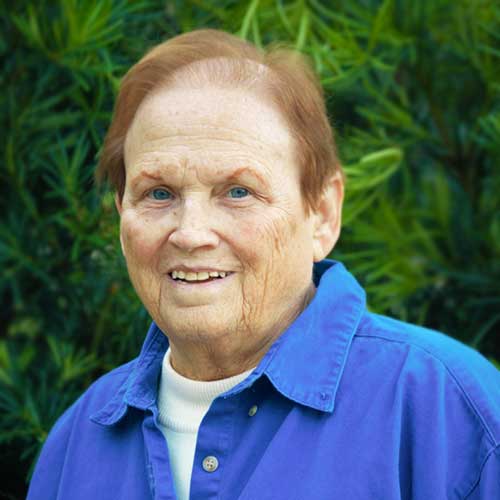 Sandra Keelin comes to Eden Scapes with over 40 years of bookkeeping experience.  She has been with Eden Scapes for four years and is the glue that holds our office together.   When not working, Sandie enjoys attending church and hanging out with family and friends
Chantel Albert oversees Operations of our Maintenance Department.  She joined Eden Scapes in 2017 and has worked her way up the ladder quickly.  She has attended several turf and horticulture conferences, as well as business and growth leadership conferences.  She is LNLA certified.  Chantel grew up in the Philippines as a missionary family and studied Criminal Justice at ULL.  When not working, Chantel enjoys hunting, fishing, and motorcycle riding.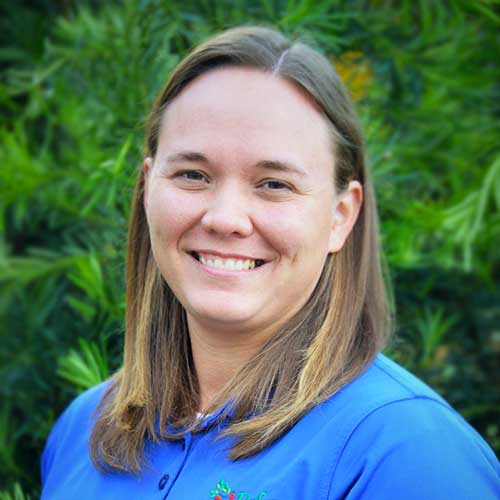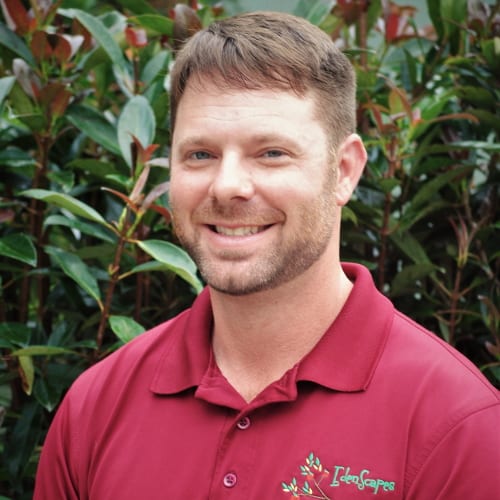 Aaron Crenshaw is the Operations Manager for the Landscape Construction department. He holds a B.S. degree in Industrial Technology and an Associates degree in Business.  His experience at a top 5 nursery in the nation and construction background leads the landscaping department with precision and dedication to each project to meet the customers' needs and complete satisfaction to ensure each project comes to fruition.  As a father of two, he enjoys spending time with his family, gardening, and fishing. 
Beau Bickford is the supervisor of our Lawn Crew and has 10 years of experience in the horticulture industry. Beau enjoys maintaining his herb and vegetable garden, kayaking, and fishing.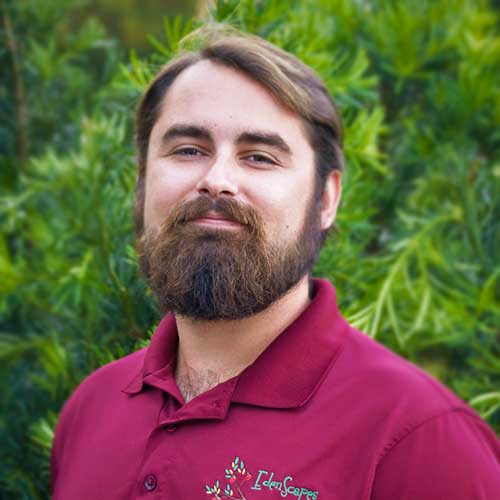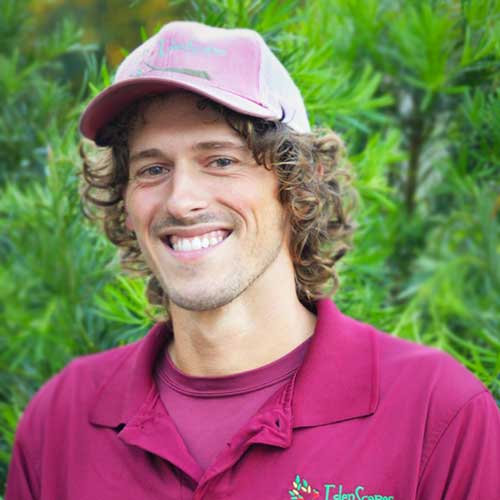 Daniel Bowen joined Eden Scapes in the spring of 2018.  He is supervisor of one of our Horticulture Maintenance crews and is a quick learner.  He was president of the horticulture club at ULL and his love for plants is evident.  Daniel enjoys spending time with his family, watching Saints games, and cooking. 
Tyler August began working for us in 2019 and has worked his way up to a supervisor position for one of the Horticulture Maintenance crews.  He is skilled in hedging and loves making big changes to clients' properties.  He strives to lead his crew in positivity and laughter, making Eden Scapes an enjoyable place to work.  His hobbies include basketball, working out, listening to music, and riding in his truck.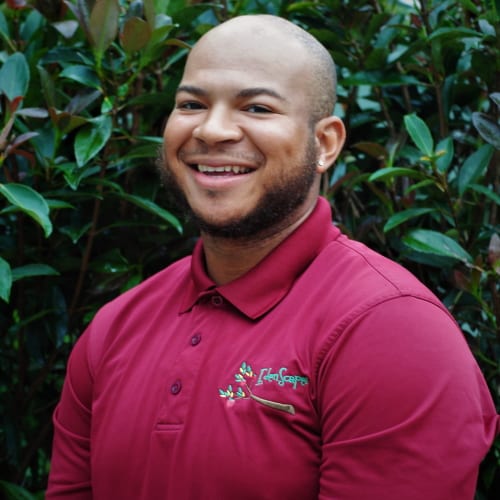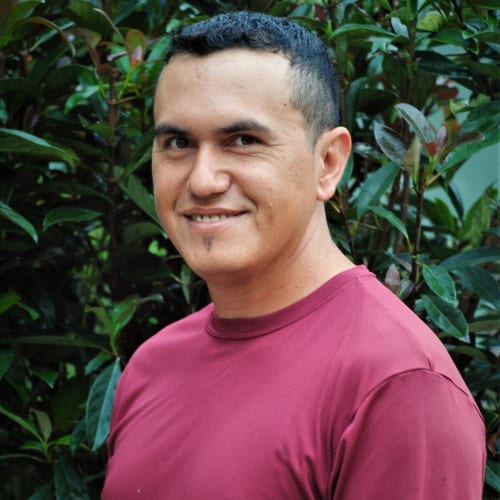 Santos Sanchez has worked in the landscape industry for 6 years and is a supervisor for one of Eden Scapes Landscape Construction crews.  His experience in drainage, irrigation, and maintenance make him a valuable asset to the company.  When not working, he enjoys spending time with his family, helping others, and attending church.  He loves God and is a man of great faith. 
Luis Villa comes to Eden Scapes with 16 years of construction experience and 5 years of landscaping experience.  He is a supervisor for the Landscape Construction crew.  His hobbies include building motorcycles and automotive painting.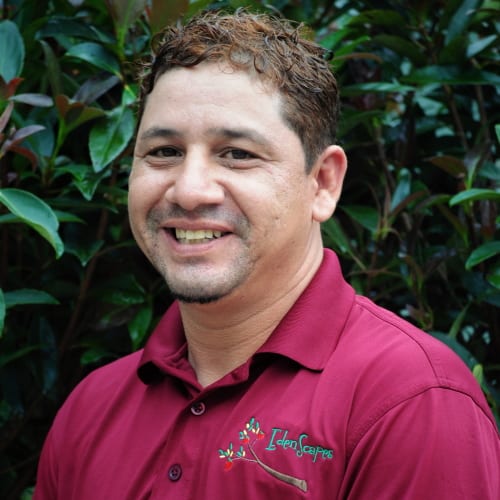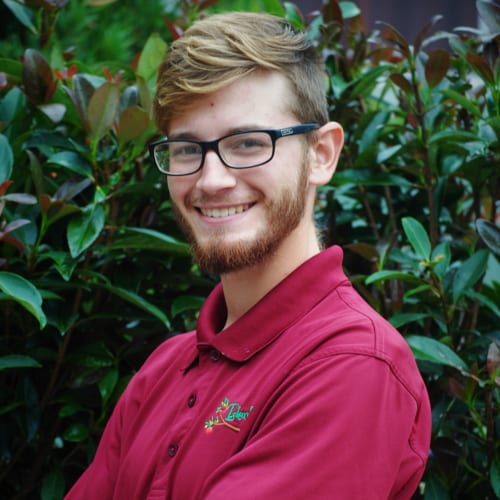 Aubree Boxx is the Service Technician at Eden Scapes.  He has been with the company since 2018 and has experience in both departments.  His various skill set makes him a valuable asset to the company.  When not working, Aubree enjoys playing bass guitar and making music.